Howdy! I'm Jamie Sale, a highly experienced, professional freelance cartoonist for hire.
You can hire me to create amazing quality cartoons for your business or project with an unrivaled, honest service.
Unlimited revisions included.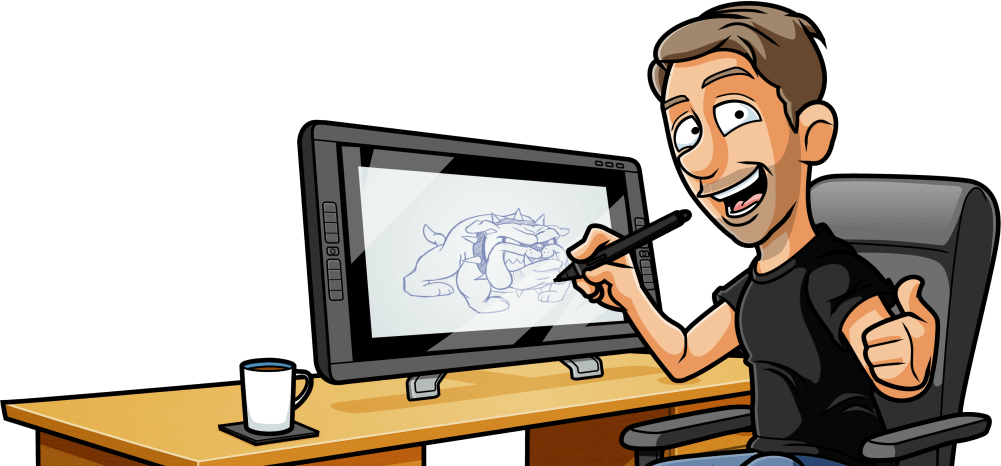 Looking to create a game for mobile and tablet? Well, I'm looking to create artwork for you!
Logos are necessary for all businesses. Cartoons make them stand out from the crowd.
I don't stop at commercial work. I also create caricature gifts from photos too.
Not ready to spend just yet? I have free clip art you can use and test out for your projects.

Why Hire Me For Your Project?
So, you're looking to hire a cartoonist for your business or project? I'm sure you'll agree that it can be a huge headache to find the right person for the job.
This is where I come in. In the 12 years I've been a freelance cartoonist, I've gained immense insight and invaluable experience in understanding your project and your creative needs. As a result, I've become a leader in my field for all things cartoon illustration-related.
It's vital you hire a cartoonist that communicates well, has extensive knowledge and experience with all the latest software and technology and most importantly understands you and your project.
Above all, I can fulfill all your graphical needs and make the entire process as stress-free for you as possible. 
There Is No Client Too Big Or Too Small For Me. I Work With Global Brands, Small Corporations, Start-ups & Individuals. I Cater For Everyone.
Let's Create Something Incredible For Your Project..