Blogging About Cartoons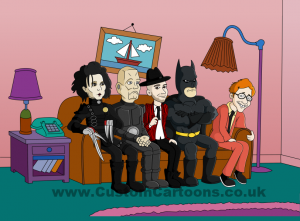 Hello rare reader! Welcome to my blog. In case you didn't guess, it's about cartoons. "Cartoons? that's all very well but it's a bit ambiguous isn't it?"… Well that's the thing about my blog. It's about everything cartoons. Cartoons on TV, cartoons in newspapers etc. Well you know, that's just a teensy weensy slice of what this blog will be.
Allow me to introduce myself. I'm Jamie Sale and I'm a budding cartoonist. I would love to be the next Matt Groening, Charles Schultz or Walt Disney. Maybe this blog will help me achieve that someday. If you're working for Disney and have connections, please get them to ring me….PLEASE?