5 Reasons You Should Hire Me As Your Cartoonist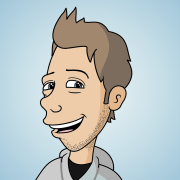 If you're thinking of picking up a cartoonist for hire to fulfil your cartooning/ graphical needs, then I really feel you should hire me. I could list many reasons why I think you should hire me but I've narrowed it down to 5 solid reasons.
There's a lot of competition out there for me to get my customers. So I have a lot of other cartoonists to fight off to get your custom. I've been working hard over the last 5 years to get the best formula for bringing in (and keeping) customers and clients.
I've definitely nearly nailed it. I say 'nearly' as I'm always improving my services.
But here is why you should hire me as you cartoonist.
1) Top industry graphics at affordable prices
The cartoons I create are of a very high, professional quality. They are all hand sketched originally and then scanned and digitized at a very high standard using industry leading software. It's easy to say that by having low prices you can bring in any customer. This isn't the case at all. Yes, a certain type of client is going to be swung by extremely low prices, but in this life, you mostly get what you pay for. If you want to pay the cheapest prices for cartoonists, expect the cheapest looking cartoons.
I'm about finding the ideal blend between quality graphics and prices. It's easy to charge to anything you want for certain cartoons. But over the last 7 years of working online as a cartoonist for hire, I've gradually formulated a good enough price for my cartoons that will bring in and keep my customers, while not seeing myself out of pocket.
I feel because of my experience and my experimentation over the last 7 years, I offer the best value-for- money for cartoon graphics. My prices don't rip you off at all, but they also don't rip me off either. The cartoons I create can take hours/ days and sometimes weeks to produce, so it's not something I'm going to be chucking out in just a few minutes. I know some cartoonists work quicker than others, but I believe in taking the time to get the cartoons just right for my clients.
2) The best customer service
I think customer service is crucial in any selling environment. But particularly online where the competition is more fierce. I'm naturally helpful anyway and so I find it easy to incorprate this in to my customer service. I've also had experience being on both sides of the sales spectrum. So again, I'm about finding the right blend between being helpful but not being pushy.
If there's one thing I hate, it's pushy customer service. Don't you hate it when you walk into a store and then before you even get to look at the first item by the doors, you're pounced upon by a greasy, slimy salesperson? "would you like any help at all." You feel like telling them where to stick it as you've only just walked in. That tends to make me uncomfortable and has already ruined my customer experience at that particular/ location. Or even worse when these pushy sales clerks try and sell you insurance for something that doesn't even need it. No matter how many times you say "no", they keep on and on about it. It makes you want to put in a complaint. But then you know that their head office is only telling them to do it in the first pace and will continue to do so. So it's not really their fault.
Okay, I'm rambling now. Basically I don't do what I just mentioned above. I won't push you into using my services, I will only tell you how I can help you, how much I will do it for and that I will look forward to your custom were you to choose me. The way I see it, you ask me for a quote, because you like my artwork. I then email you, so you can see I'm friendly and approachable. Then quote very generously for what I offer and remind you that I can do a great job of this. This is usually enough to get the client in.
On the other side of the spectrum, I'm never too ambiguous either. I will provide all the relevent information needed for a quote. Sometimes the clients can be ambiguous with their enquiries. Such as 'how much for a cartoon picture of a photo?'… With something like that, I can't open with a ton of information about my services. But I will always do my best.
I maintain my great customer service throughout the sale, design and beyond. Once I've taken payment, I'm certainly not going to change my tune because I now 'have you'. I will always maintain a high standard of polite, friendly customer services throughout. All of my clients will vouch for that.
3) Varied range of styles
As a cartoonist, I need to offer a range of styles as not everyone is going to be looking for the same thing. Luckily, I am able to adapt my style accordingly. There are certain styles that take longer than others, but that doesn't stop me doing them. Even if it's a style I've not tried before, I'll happily take it on and achieve the look.
So if you want to hire a cartoonist that does Manga, I'm your man. If you want to hire a cartoonist that creates Archer style cartoons, that's me. If you want to hire a cartoonist that can create a cartoon style similar to the comics you read when you were a kid, try me…. chnaces are, I'll be able to do what you're looking for.
4) No client/ project too big or too small
What keeps my line of work interesting is my huge range of clients I bring in. I can be doing work Cadbury's and then the local chip shop all in one day. If you've started up a business and you feel that cartoonists are too prestigious (they're not) to take on your work, try me! I'll take on your work. I will also treat you the same as I would the CEO of the world's biggest enterprise. I respect everybody the same and treat all clients and customers equally.
There's not many projects I'll refuse to undertake. I have refused projects in the past, but that's because they may infringe copyright or maybe sicken me to the stomach. For example a few months ago, someone enquired about getting a famous cartoon recreated but in a different way. But with this one he said… "'I want to recreate this cartoon of these kids, but from the front, with realistic looking genitalia" Erm… no definitely not.
As you can see, there are certainly limits with projects.
But I've done incredibly small project from drawing a silhouette of an apple, to creating 100+ comics for one client.
5) Availability
It doesn't matter how busy I am, or what I have on, I will always be available to take on your work. I will find time, don't you worry about that. Because I'm freelance I'm sometimes busy, sometimes not. Thankfully I'm mostly pretty busy. But don't let that put you off. I will still offer a very good turnaround.
I'm always usually around my emails (thanks to technology) So chances are you will hear from me fairly promptly.  When I even went on holiday this year, I was still checking and replying to my emails every so often. I'm very work oriented, which is great news for my clients.
So there you have just 5 reasons to hire me as your cartoonist. I would have written more, but I have a lot of work on, a lot of emails to send and a lot of clients to please and keep happy 🙂